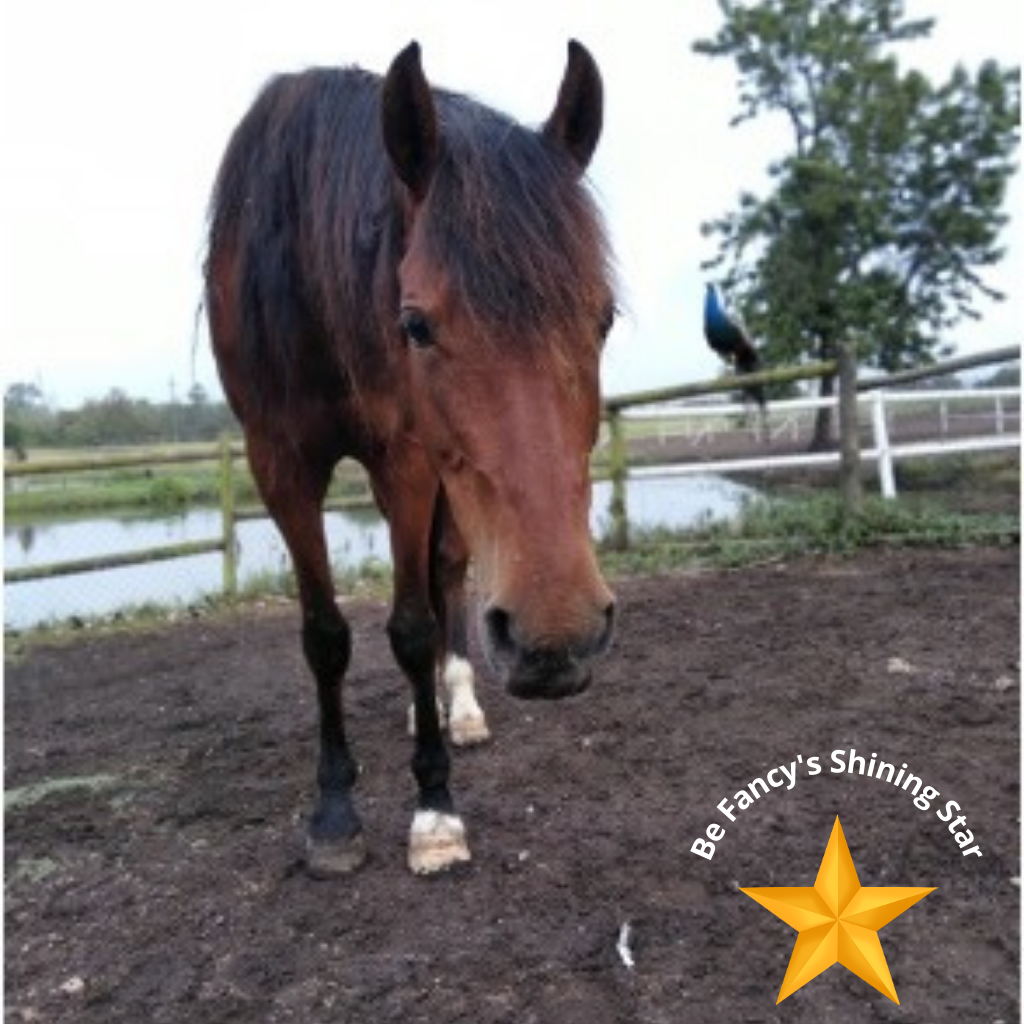 Fancy was confiscated in the Prince Albert area after having been galloped a great distance down a tar road in the extreme heat of the South African Karoo summer; physically compromised with a club foot (boxy hoof) and heavily in foal. Fancy is loving her forever retirement with us at KDS and she spends her days at pasture with her daughter, Moonlight. The little family are part of our main herd of 35 rescue horses.
Fancy loves her concentrates, additional roughage and carrots
 Be Fancy's shining star for R500 per month or R6000 per year.